Pharmacogenomics for covered lives
Better optimize medications for your members with RightMed®
Bring high-quality pharmacogenomic (PGx) testing to your members with RightMed for Populations. This flexible, cost-effective precision medicine solution gives you the tools to:
Generate measurable ROI
Improve patient outcomes
Reduce unnecessary utilization
Maximize your member benefits
The prescribing problem
In 2018, gross prescription spend in the U.S. reached $479 billion.1 On top of that, it is estimated that non-optimized medications produce an additional $528 billion in healthcare costs each year.2
PGx testing can help. In fact, preemptive PGx testing in patients with mood disorders has been shown to reduce hospitalizations and emergency department visits.3 Across an entire population this could translate to significant savings for patients and health plans.
PGx as a service with RightMed for Populations
In an increasingly complex healthcare landscape, payers, PBMs, and employers need innovative solutions to differentiate their plans and save on healthcare costs. OneOme can help.
Our end-to-end programs are tailored for your business - whether you're a PBM that wants to add value to your employer contracts, an employer that wants to attract and retain talent with unique employee benefits, or an insurer looking for innovative ways to save on member healthcare costs.
With a focus on a variety of medical conditions such as psychiatric conditions, cancer, cardiovascular disease, pain, and more, RightMed for Populations can provide individualized insights across your member population, including for members with complex polypharmacy needs.
RightMed value
RightMed for Populations brings real value to your organization. We work with you to develop a program that meets the needs of your business and your members.
The RightMed difference
Fully customizable programs

Dedicated, ongoing support

Demonstrable ROI
"Our members have found great value in participating in PGx testing provided by OneOme. They have been particularly impressed with the ease of signing up, timeliness of test results and overall value of the information provided in the RightMed reports."
- Navitus
How RightMed for Populations works
Your end-to-end solution for population PGx
The cornerstone of our population PGx solution is the RightMed Test, but it's also just the beginning. We work with you to create a program tailored for your business.
Population stratification
Using our proprietary stratification engine and your pharmacy and medical claims data, we identify the members most likely to benefit from PGx testing. These population members often drive the highest prescription and overall healthcare spend. As such, focusing efforts on optimizing therapy for these patients can help improve outcomes and drive significant ROI through cost savings.
Member enrollment and testing
We offer a simple, straightforward member experience, including co-branded landing pages, configurable storefronts, regular communications, and accessible support - all surrounding our industry-leading RightMed Test.
Clinical interventions
Genetic consults for your members (with independent providers), prescriber outreach support, and clinical consults with expert clinicians all combine to help providers optimize medications for your members, based on their test results.
Monitor and report
We track metrics including engagement, utilization, outreach, and more and provide scheduled reporting on your program. And, because populations are constantly changing, we offer restratification on a timeline of your choosing.
Why work with OneOme
We work with payers and PBMs across the U.S. to bring high-quality PGx testing and services to their members. What you can expect from our partnership:
Deep clinical experience

Our products and services are backed by expert PharmDs, MDs, laboratory professionals, and health data scientists.

Credible science

The RightMed Test is grounded in significant clinical evidence, including FDA drug labels, clinical guidelines, and primary research.

Flexibility

We offer customized programs, flexible fee structures, and personalized support every step of the way.

Peace of mind

OneOme's solutions are secure and HIPAA-compliant. We also follow all applicable data and genomic privacy regulations and best practices.
Business Development
Brian Butler
Brian Butler serves as Vice President, Business Development and has over 22 years of executive experience in the health care industry. Brian joins OneOme from Flipt where he served as Vice President of Client Development. Prior to Flipt, Brian spent 8 years with Cigna in a variety of account management and sales leadership roles managing national account clients with total organizational revenue of $2.5B across 1.5M commercial members.
Brian also held leadership positions with Cardinal Health, CVS Health, and Wellmark BCBS with primary focus in managed care, drug pricing, and pharmacy benefits. Brian works with employers, consultants, and channel partners as a trusted advisor to improve return on pharmacy benefit investments, consult on lowering total cost of care, and advise on healthcare innovation. In his role at OneOme, Brian promotes personalized medicine through OneOme's RightMed family of pharmacogenomics solutions.
Brian holds a PharmD and a Master of Business Administration from Drake University in Des Moines, IA where he resides with his two children. Brian currently volunteers with the Junior Achievement of Iowa and Meals from the Heartland.
Ryan Castle
Ryan Castle, Vice President, Business Development, brings to OneOme more than 20 years of executive-level sales and business development experience. Ryan joins OneOme from Workit Health where he served as Vice President of Payer Sales. Prior to Workit Health Ryan spent 4 1/2 years at Express Scripts.  As Senior Director of Specialty Account Management, Ryan led the Sales and Account Management team responsible for growing and retaining the Medical Drug Management business with health plans contracted directly or indirectly with Express Scripts, Accredo, and Cigna.
Ryan also worked as Director of Client Development at AIM Specialty Health (a division of Elevance Health, formerly Anthem BCBS), where he was responsible for developing strategies and execution of plans to upsell health plan clients. Ryan led a team of client management executives who provided service to 25 external clients representing over $300M in annual revenue.
Earlier in his career, Ryan spent over 13 years in various sales and account management roles with Optum (formerly Catamaran), MinuteClinic and CVS Caremark. During that time he sold more than $250M in new business.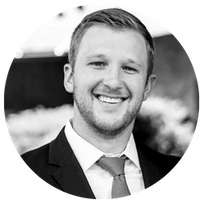 Brett Miller
Brett Miller joined the OneOme team in 2017 and serves as Senior Director of Business Development. With a background in biotechnology, healthcare software, and medical laboratory sales, experience in medical device sales, and an interest in emerging sciences, supporting precision medicine initiatives in the nation's leading health systems has been a consistent passion of Brett's for over a decade.
Those who work with Brett describe him as a collaborative and significant driver of growth and success. He is known for his work ethic, adaptability, and creativity in solving customer problems, and his team leadership both on the road, with clients and connections, and at the OneOme offices. He and his wife make their home in the Minneapolis suburbs where they enjoy freezing winters and beautiful summers with their two kids and dog.
"OneOme excels in providing high quality, cost-effective precision medicine testing. They have been an ideal partner for our PGx program and have provided our clinicians with sound resources to help best utilize PGx results for more informed medication decision making within our organization. We highly recommend working with OneOme!"
- Navitus
Get RightMed for your population
Ready to bring the power of PGx to your members? Contact us to speak with one of our experts and start building your PGx program.
Resources
RightMed Overview
A quick overview of the RightMed Solution