Where DNA and medications meet
---
Did you know that not all drugs are effective for all people? In fact, therapeutic response rates for many drugs are only 50-75%.1
OneOme, co-founded by Mayo Clinic, provides evidence-based pharmacogenomic solutions that help improve patient outcomes and reduce costs through more personalized medication decisions.
Your partner in pharmacogenomics
Whether your health system is looking to create a pharmacogenomic (PGx) program, you are a payer seeking innovative ways to lower the total cost of care for your members, or are a provider who wants to enhance patient care with more personalized medication decisions, OneOme is here for you. We work side-by-side with our customers to help them design and implement successful PGx programs that meet their clinical needs and exceed their expectations.
The RightMed® Solution
OneOme's RightMed Solution offers a suite of products and services tailored to the needs of payers, healthcare organizations, providers, and patients.
At the core of the RightMed Solution is the RightMed Test, which provides genetic insights that healthcare providers can use to identify how a patient's DNA may affect his or her response to many medications.
The RightMed Solution offers:
To maximize the value of the RightMed Test, we offer a variety of tools and services, including secure, HIPAA-compliant portals, complimentary clinical consults with expert clinicians, training and education, population health solutions, and more.
Confidence

OneOme's clinical team uses drug label information, professional guidelines, and published scientific/clinical studies to deliver credible pharmacogenomic information.

Flexibility

Healthcare professionals get configurable, co-branded solutions to meet their unique needs - whether testing individual patients or implementing a population-level PGx program.

Tools and technology

OneOme's EHR integration and alerts, along with interpretation solutions, enhance access to PGx results and streamline provider workflows.

Support

From clinical consults to custom training programs, OneOme provides the information and support healthcare professionals need to effectively implement PGx in patient care.
Select customers & collaborators
Learn more about RightMed: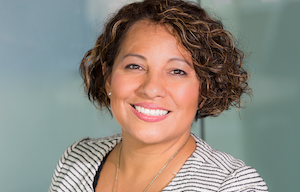 For health systems
Learn more about the value of adding PGx to precision medicine programs, RightMed Solution configurations for institutions, and how to get started. Plus, get access to informative resources to help develop your PGx program.
For payers, PBMS, & employers
Learn more about the value of OneOme's RightMed for Populations solution, how it works, and how to get started. Plus, access informative resources to help you leverage PGx in your populations.
For providers & pharmacists
Learn more about the benefits of the test, how it works (from ordering to interpretation), and additional tools and services available.
For patients
Learn how the test works, the potential benefits of the test, and how to find a provider who can order the test for you.
"OneOme excels in providing high quality, cost-effective precision medicine testing. They have been an ideal partner for our PGx program and have provided our clinicians with sound resources to help best utilize PGx results for more informed medication decision making within our organization. We highly recommend working with OneOme!"
- Navitus
References
Spear BB, Heath-Chiozzi M, Hu J. Clinical application of pharmacogenetics. Trends Mol. Med. 2001; 7, 201–204.